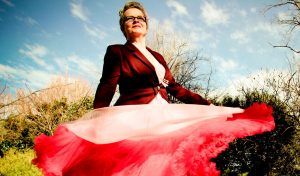 Madame Yum Culture Crone
Film | Art | Word | Ideas
Dedicated to the curious.
---
Creative Communications Advisor.
For Festivals, Cultural Organisations, Artists, Bold Enterprises, Art Organisations, Creatives, Galleries, Libraries, Archives, Museums, & Records (GLAMR).
Madame Yum (aka Erin M McCuskey) is dedicated to the curious. An experienced artist using film, projection, image and word. A consultant/firecracker for creatives, with regard to project forging, communications strategy, audience engagement and creative content. Shall we talk?
---
BIO:
Erin grew up in a large Irish emigrant family in regional Victoria. Her love of the moving image grew from family films and transparencies created by her father, and the gatherings to view them. She works across many media specialising in film, photography and both spoken and written word. In 1989 she established Yum Studio a creative media company engaging with audiences through story and cinematic stylings.
---
CAREER PRECIS:
She has a passion for producing projects with human rights at their core; creating media that is thought provoking, and entertaining. Her short films, installations and commissions have screened at White Night Ballarat, Museum of Australian Democracy at Eureka (MADE), Melbourne International Film Festival (MIFF), Flickerfest, Indiefest, Gertrude St Projection Festival, Ballarat International Foto Biennale, along with international screenings of her work/s.
---
C/V: Creative Media CV June 2017 Erin M McCuskey
---
EXPERTISE:
FILM
Short Film | Art Film | Projection | Installation | Motion titles | Digital wallpaper | for web & screen
RECENT FILM PORTFOLIO: White Night Ballarat, Silver Rememberings, Make Your Own History. 
"Visually stunning, beautiful audio and perfect site. Congratulations, one of my favourite works at White Night." Bernadette Fitzgerald, Creative Producer, Footscray Community Arts Centre
CREATIVE DIRECTION
Project Development | Communications Strategy | Audience Engagement | Social Media Mapping & Broadcast
CREATIVE DIRECTION PORTFOLIO: The Inside Story, Luxville, Twirl de Lux.
"Erin's work is innovative, outstanding and professional. Her creative projections have been an integral part of the success and quality of our productions." Jenny Apps Director Alchemy Theatre
WRITING
Cultural | Creative | Women | Fact | Fabulism | History | Research | Social Engagement | Social History
WRITING PORTFOLIO: The Aunties, Medium, Luxville Tales.
"We were very impressed with the quality of your written final product. Your advice is spot on, and much appreciated. We  especially commend the gentle but  absolute way you managed  discussions." Sarah Peckam Creative Victoria Project
EDUCATOR
Keynote | MC | Coach | Mentor | Workshops | Webinars
EDUCATION PORTFOLIO: Red Yum, Webinars Series.
"Professionalism and creativity are synonymous with her work. With high level digital literacy and communication skills, Erin injects all her work with passion." Gerrie Carr-McFie Federation University
---